Earlier this year, we wrote about the first successful attempt to boot the Linux kernel on the iPhone 7. However, the situation evolved unexpectedly fast, with LCD drivers added within days, and today the very first Android 10 ("Q") port approaching the beta stage thanks to Project Sandcastle.
While LCD, touch screen, CPU, memory, storage and Wi-Fi are fully functional thanks tho the work of Project Sandcastle/Corellium developers (who also had to write some custom drivers), there are still many things that need to be fixed, such as audio, mobile broadband, GPU and cameras, the support level is already impressive at this point. More technical details about the porting process can be found at this page.
From a technical point of view, Project Sandcastle relies on the checkra1n jailbreaking tool and its debug/sideloading oriented PongoOS subsystem. The port is currently "live booted" (as proper partitioning/dual booting is clearly not supported yet), but as you can see in the video above it is already relatively smooth.
Some more devices might get support soon, as Project Sandcastle is targeting the whole ecosystem of iOS devices. Below you can see all supported hardware at the time of writing (and here you can find the up-to-date matrix). Sources are already available at Corellium's GitHub.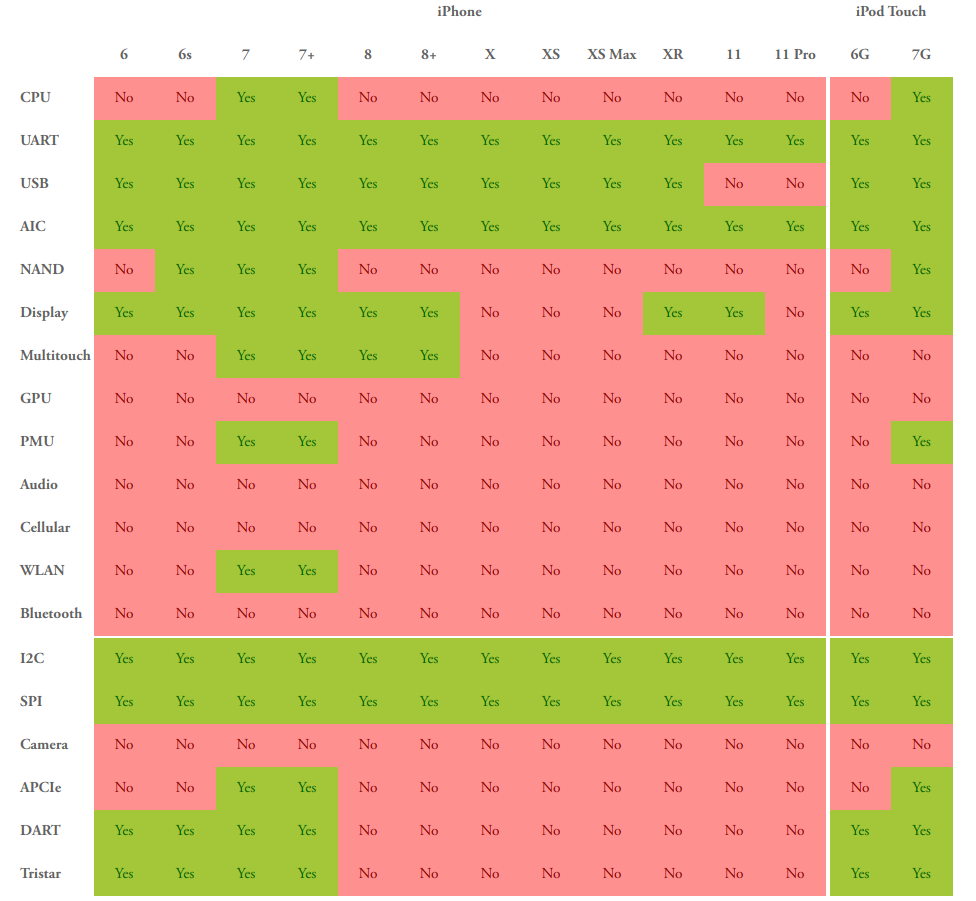 And, of course, this means that full Linux support is now paradoxically much nearer for some iPhones than  several other native obscure Android devices: unlike many others, these devices are running mainline Linux.
Via: Liliputing / Forbes. Cover picture: Thomas Brewster / Forbes