KDE
KDE introduces "Plasma Bigscreen", a Linux desktop aimed at smart TVs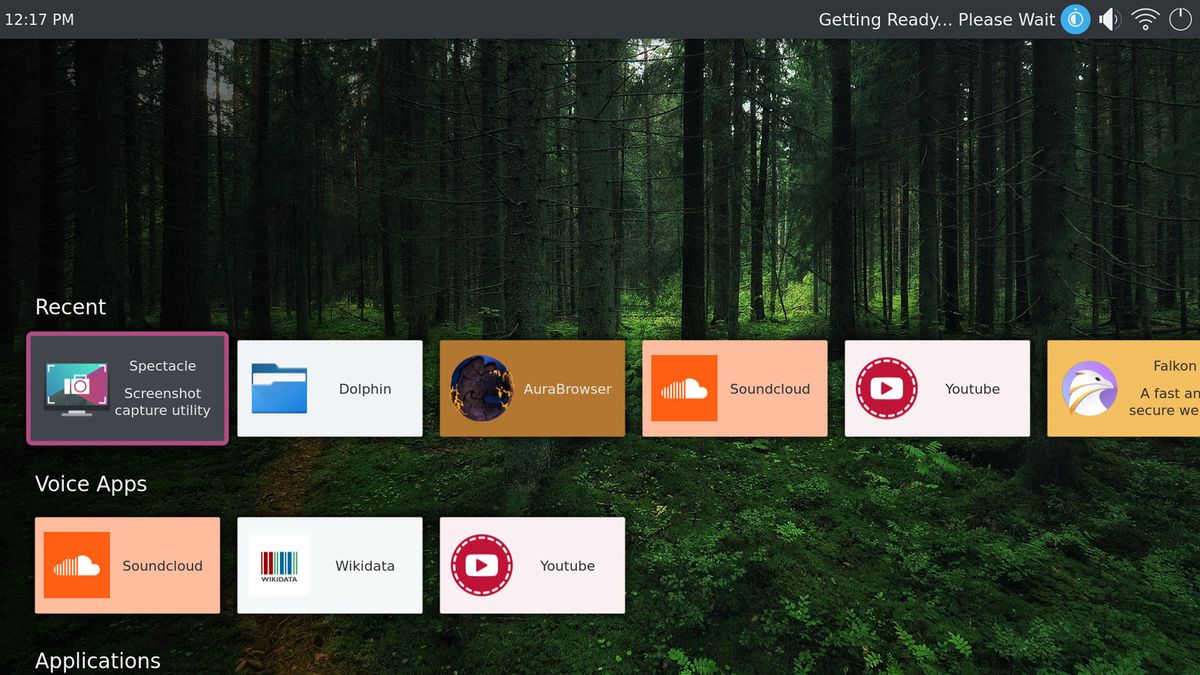 In a period of quick evolution of Linux environments towards broader concepts of UI, KDE has just introduced Plasma Bigscreen, a brand new desktop environment aimed at smart TVs.
This is far, however, from being a simple "Kodi clone": not only Plasma Bigscreen is the first fully-featured Linux desktop for televisions, but it takes an innovative approach to the interface, putting voice control at the core of the user experience.
For this reason, Plasma Bigscreen is integrated with the Mycroft (no, read it twice) FOSS, privacy-friendly smart assistant, coupled with the Google TTS service (or any offline alternatives you might prefer) for text-to-speech capabilities (the "other side", needed e.g. for receiving audio replies from the assistant).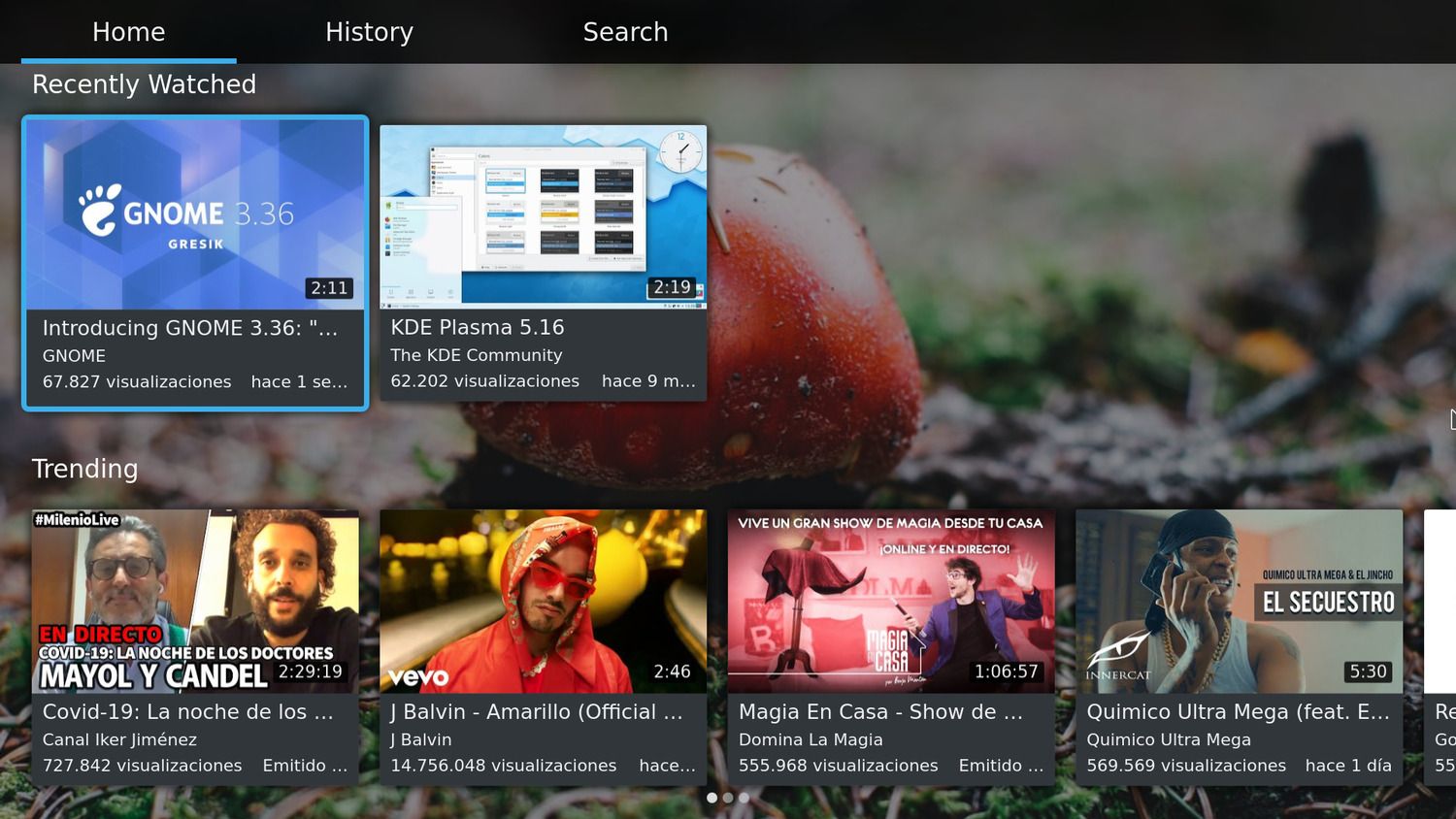 Mycroft AI, found primarily in the open-source Mark I/II smart speakers, is already fully functional and can be easily expanded with "skills" as its proprietary counterparts. Finally, HDMI CEC (that is, input from TV remotes to any connected boxes) and wireless remotes will be entirely supported as input methods.
You can download Plasma Bigscreen from its official website currently only as a Raspberry Pi 4 image, but we expect several more devices to be supported within some months.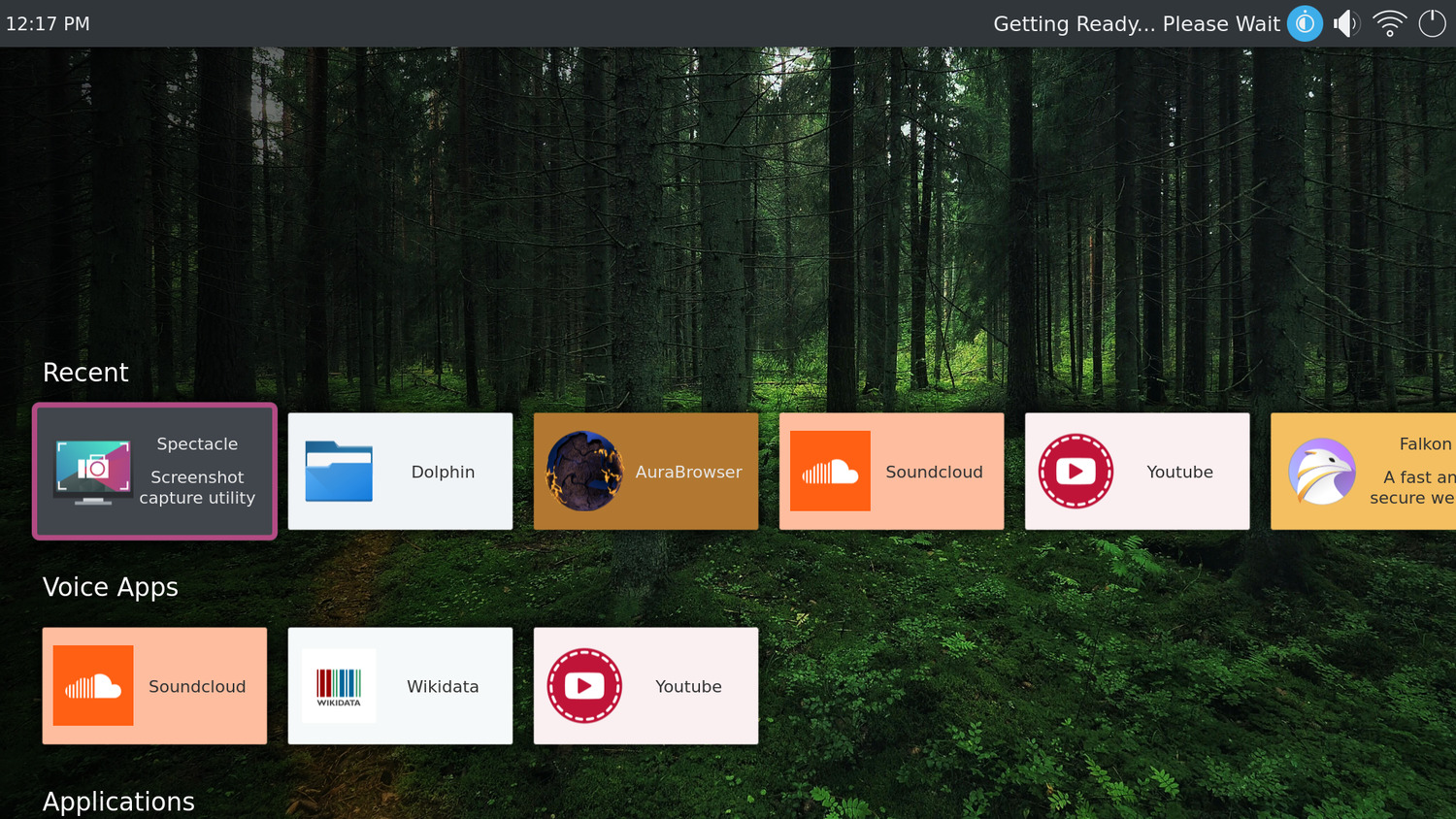 You can follow TuxPhones on Twitter and Mastodon, or join our subreddit to have the latest news about Linux smartphones.
Via: @kdecommunity / Twitter