Further Plasma Mobile improvements bring better stability, music streaming, Gtk app integration and much more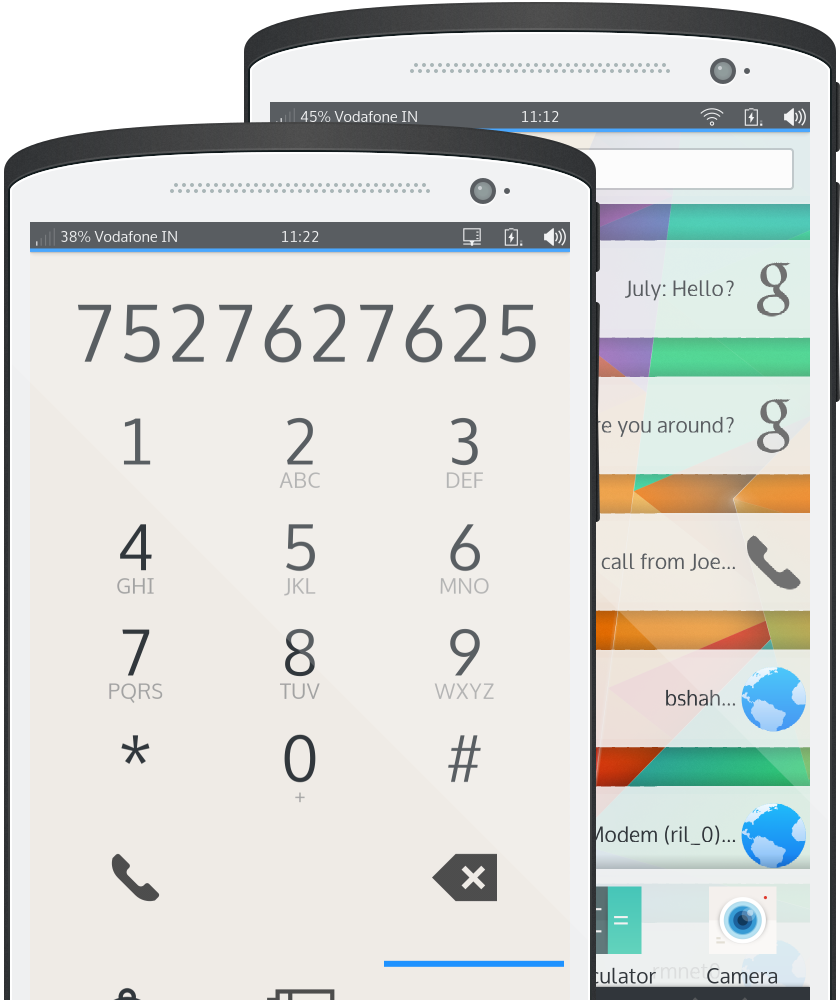 In case you tried Plasma Mobile some months ago, and found it somewhat limited and unstable, chances are you will have a completely different experience by trying it now.
As the project is rapidly moving into the spotlight for its crucial importance in projects like the PINE64 PinePhone and PineTab, developers have worked hard in the last weeks on the user experience, performance and stability, which now benefits of a lighter dependency burden, less memory usage and faster boot times, alongside with the plethora of new features introduced in the last months.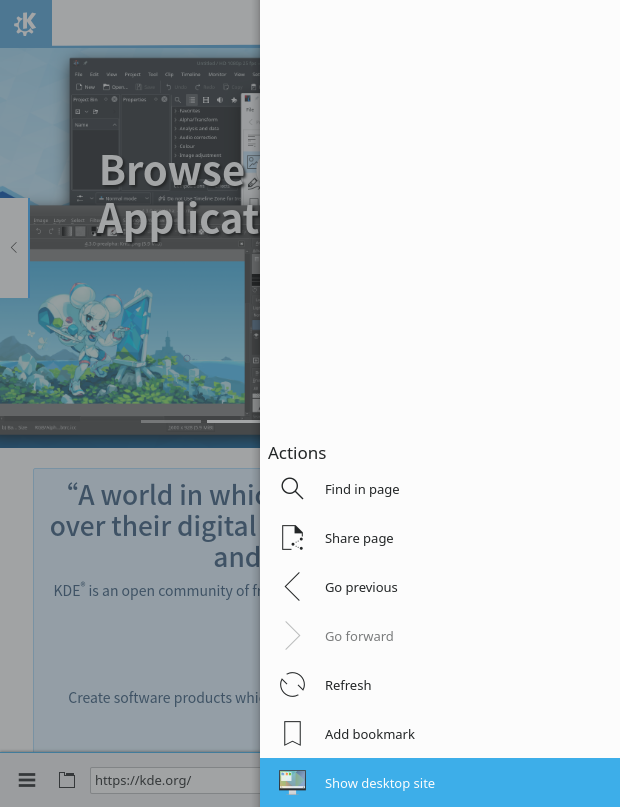 Below are the most relevant improvements from the "Week 3", "Week 4" and "Week 5" blog posts:
Week 3
Qt Wayland patches that improve the overall stability of the shell
Further refinements to the shell.
New Kaidan contacts view for improved consistency and search performance
A new mobile-friendly BibTeX client is being developed
The Angelfish browser now avoids loading unneeded dialogs at startup for a reduced startup time.
File browser now supports copy/pasting files into/out of the app.
File previewer now uses Okular to preview any document supported by Okular.
The VVave music player has received several improvements and features a cleaner codebase.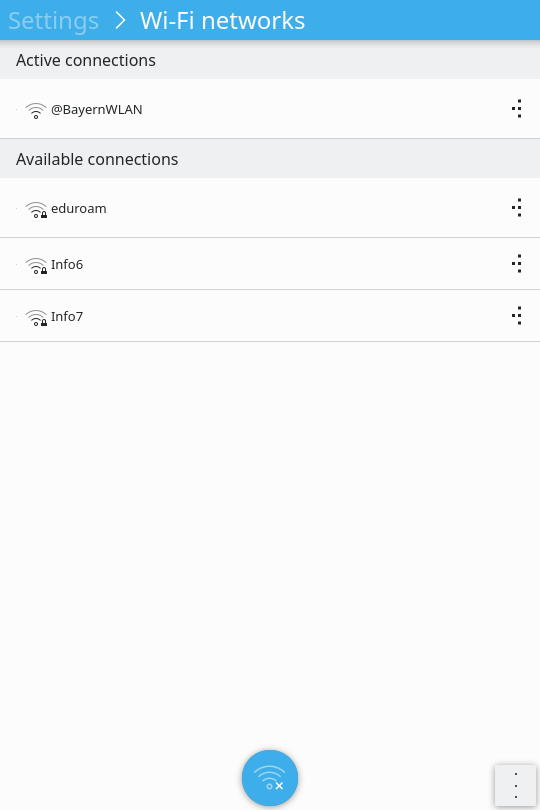 Week 4
Plasma Mobile now uses the same notification code that is used on the desktop, which has received some slight adjustments when running on a phone.
The dialer now uses the SearchField component from Kirigami, giving it the same look and feel as in similar places.
The icons in the top drawer are consistently monochrome now.
When plugging in a SIM card the SIM pin page now appears correctly again.
The WiFi settings have received an overhaul. Distinguishing the active connection is now easier due to connections being grouped by their state. Furthermore, it's now possible to forget a connection that has been used before.
Navigating to the previous/next month in the calendar app can now be done by swiping up/down.
Angelfish has received fixes for visual glitches in the URL completion, and it is now possible to request the desktop version of a site if desired.
The public transport assistant app has received some visual improvements and shows more types of transport when using the Deutsche Bahn backend
Plasma 5.17 is now available in postmarketOS, now also including Plasma Phonebook.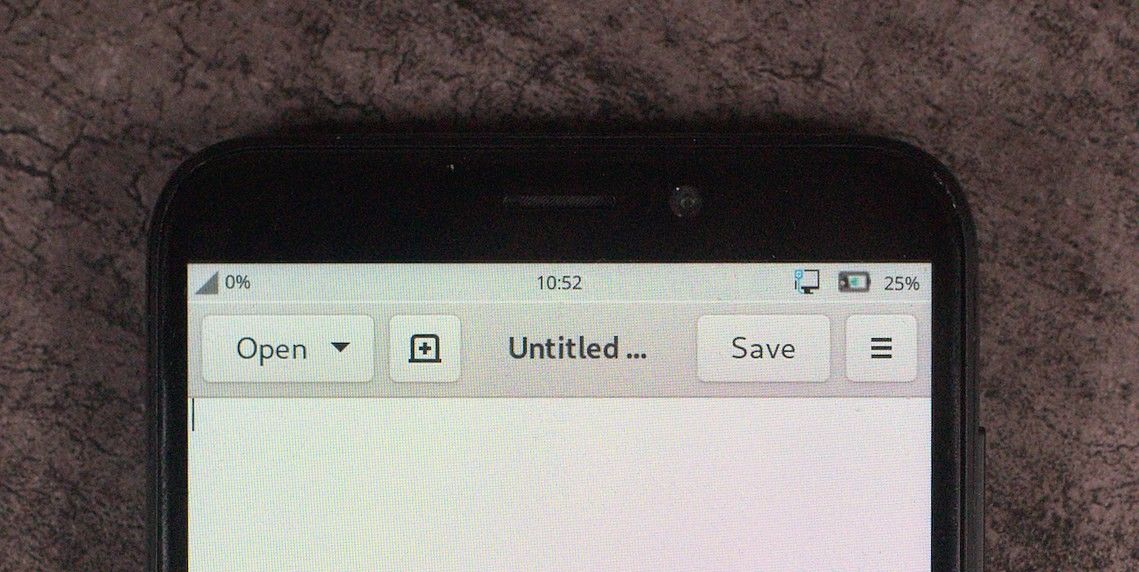 Week 5
Simplified codebase of dialer and lockscreeen.
Better breeze-gtk support for libhandy widgets to better mimick look-and-feel of Plasma Mobile.
Components like the FileBrowser, used by Index and by the FileDialog, have been improved: the search now works as expected by also looking into the filename's suffixes. On abstract locations like tags:// or applications:// the search now works by filtering the content.
Visual clean-up for the file browser
The file browser Places sidebar now auto-refreshes when new tags are created.
Menu items have been better organized and now have icons
VVave can now stream music files from the NextCloud Music app, and boots faster thanks to UI components now being lazy loaded
Fixed a bug with album artworks not correctly fetched by online sources
More widgets are now using MauiKitfor better visual integration with the other apps.
New VVave focus mode hiding unnecessary controls
Here are some just slightly older Plasma Mobile improvements you might have missed.
You can find more information and detailed improvements in the latest two posts from the official Plasma Mobile blog:
However, volunteer contribution is necessary for the Plasma Mobile project to take shape fully. Whether you are a developer, designer or none of these, the innovative "Find Your Way" web app will show you how anyone can contribute to Plasma mobile.
You can follow TuxPhones on Twitter, Mastodon and by joining our r/tuxphones subreddit. In case you like our content and would like to contribute to hosting expenses, you can support us on Patreon and LiberaPay.
Source: u/CDr0m on r/tuxphones subreddit