PINE64
All we know about the PinePhone: pictures, specs and release date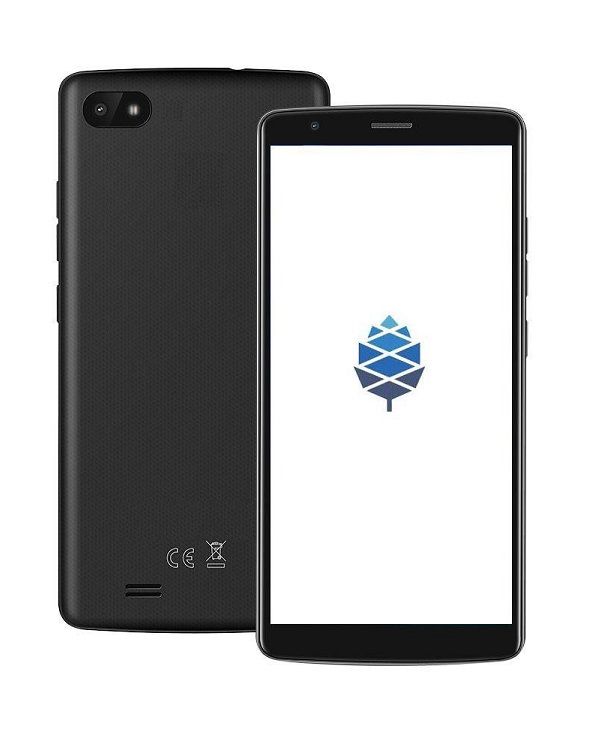 Over the last months, PINE64/Pine Microsystems has been working hard on the PinePhone, an affordable ($150) privacy-oriented Linux smartphone. As currently available information is relatively fragmented among the PINE64 blog, wiki, chat rooms and social media profiles, this post aims to be a real-time (-ish) aggregator of what we know and what we can expect about this device.
Technical specifications
Technical specifications have already been available for a while, and seem to be very similar to those of the PineBook and PINE A64 line of single board computers.
Allwinner A64 (quad core ARM Cortex-A53) SoC with Mali 400-MP2 GPU
2GB LPDDR3 RAM, 16GB eMMC 5.0 flash expandable with bootable microSD card
5.95″ 1440×720 LCD touch screen, 18:9 aspect ratio, hardened glass
USB Type-C for power/charging, data and HD digital video output
4G LTE Cat 4 modem (Quectel EG-25G) with worldwide bands
802.11 /b/g/n Wi-Fi, single-band with AP mode
Bluetooth 4.0 + A2DP
GPS, GPS-A, GLONASS localization services
Back/main camera: 5MP, 1/4″ with LED Flash (OV6540)
Front/selfie camera: 2MP, f/2.8, 1/5″ (GC2035)
Accelerometer, gyro, proximity, compass, barometer and ambient light sensors
Hardware switches for LTE/GNSS, WiFi, Microphone, Speaker and USB (via PCB microswitches); power and volume switches
3000mAh battery (Samsung Galaxy J7 compatible form factor)
Matte black plastic chassis
3.5mm headphone jack
Vibration motor and RGB status LED
More can be found on the official PinePhone page and wiki.
Motherboard PCBs
The motherboard clearly shows the modem and other hardware components. In the first picture we can see the privacy hardware kill switches on the right, above the SIM card slot. The EMF shielding in the third picture does not cover the A64 SoC, which is instead cooled by the external aluminium infused plastic chassis.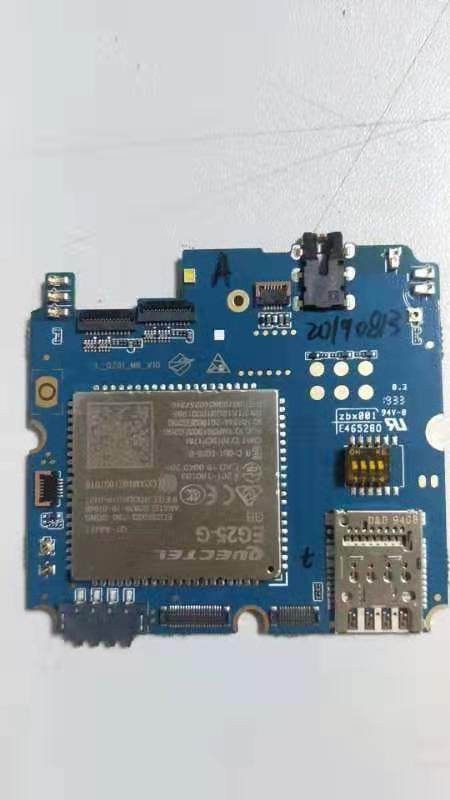 Assembled final product
These pictures, from PINE64's Twitter and chat room, show the current device prototypes in a more or less assembled fashion. The battery slot will fit any Samsung Galaxy J7 compatible battery.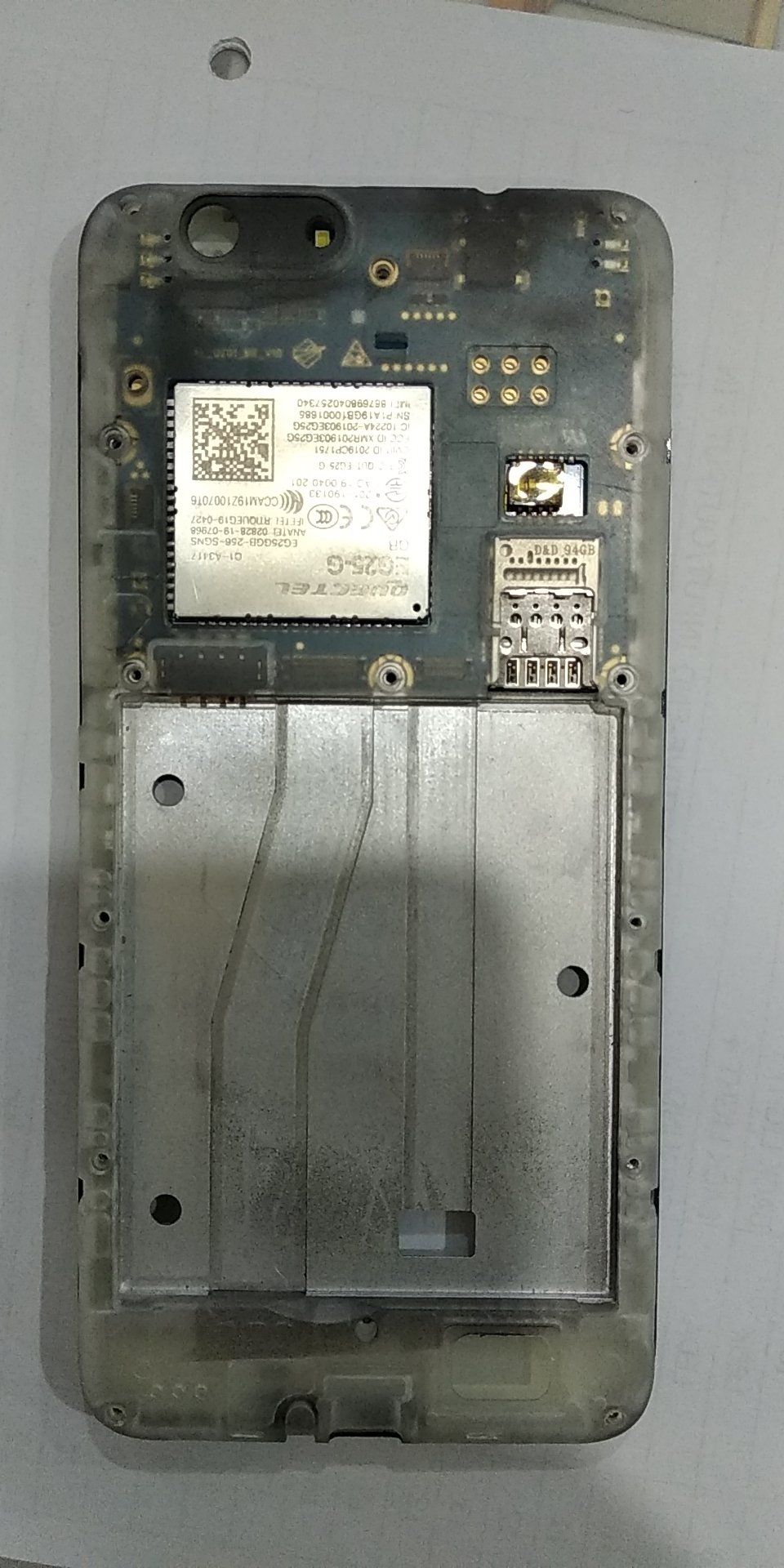 PinePhone "exploded" diagram
A more in-depth overview can also be found in the "August Update" blog post, which contains an exploded diagram of the PinePhone.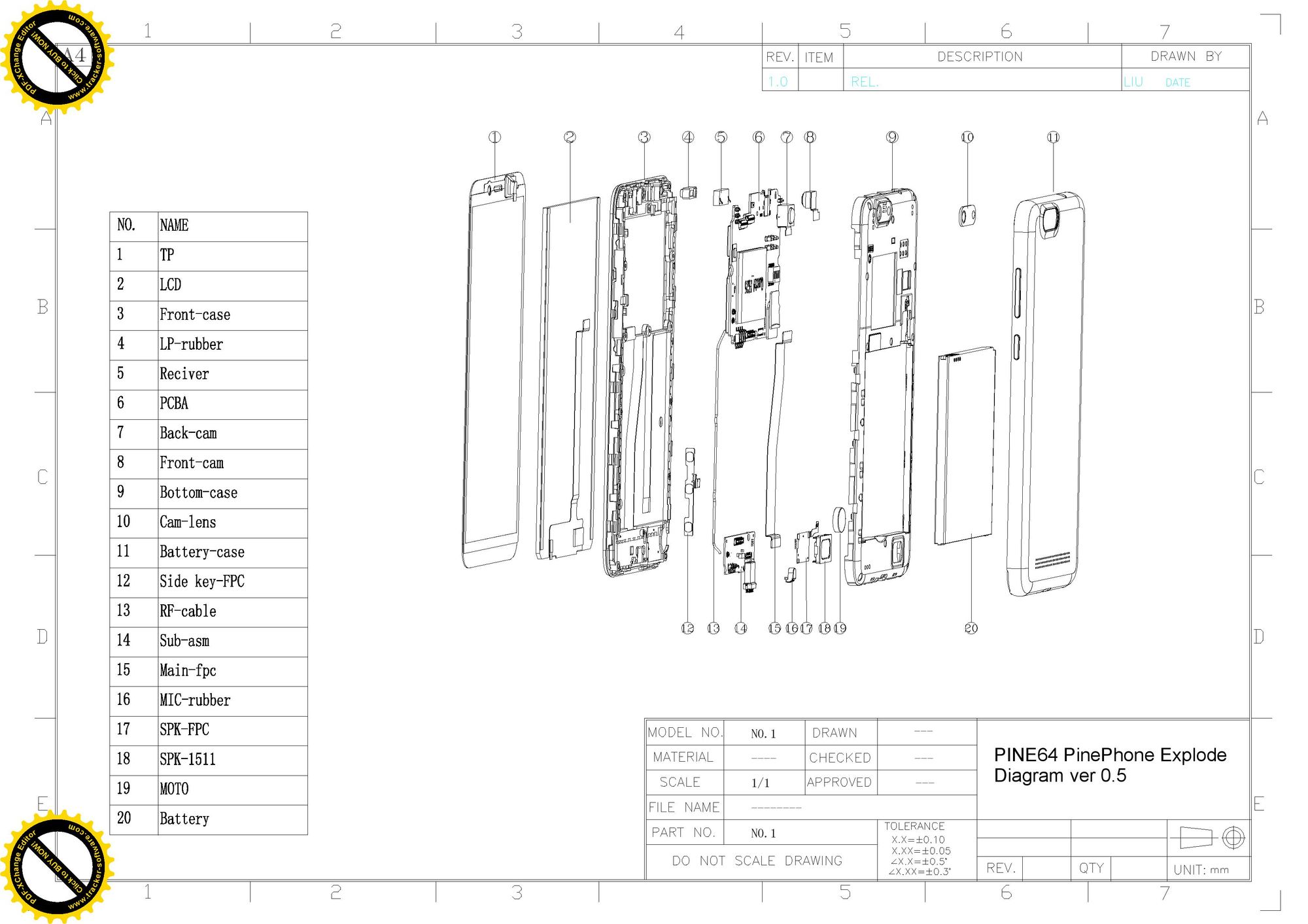 Software support
postmarketOS, Debian, Ubuntu Touch and Sailfish OS might all be available on release as choices from a drop-down menu before purchase. LuneOS (HP WebOS fork) and Maemo Leste (Nokia Maemo fork) will also be supported, probably alongside unofficial Android ROMs from devices with similar hardware. Last but not least, a Manjaro [Phone?] release is currently being officially ported to this device.
Dual-boot support might be added after the release by the community, in a Raspberry Pi-like fashion.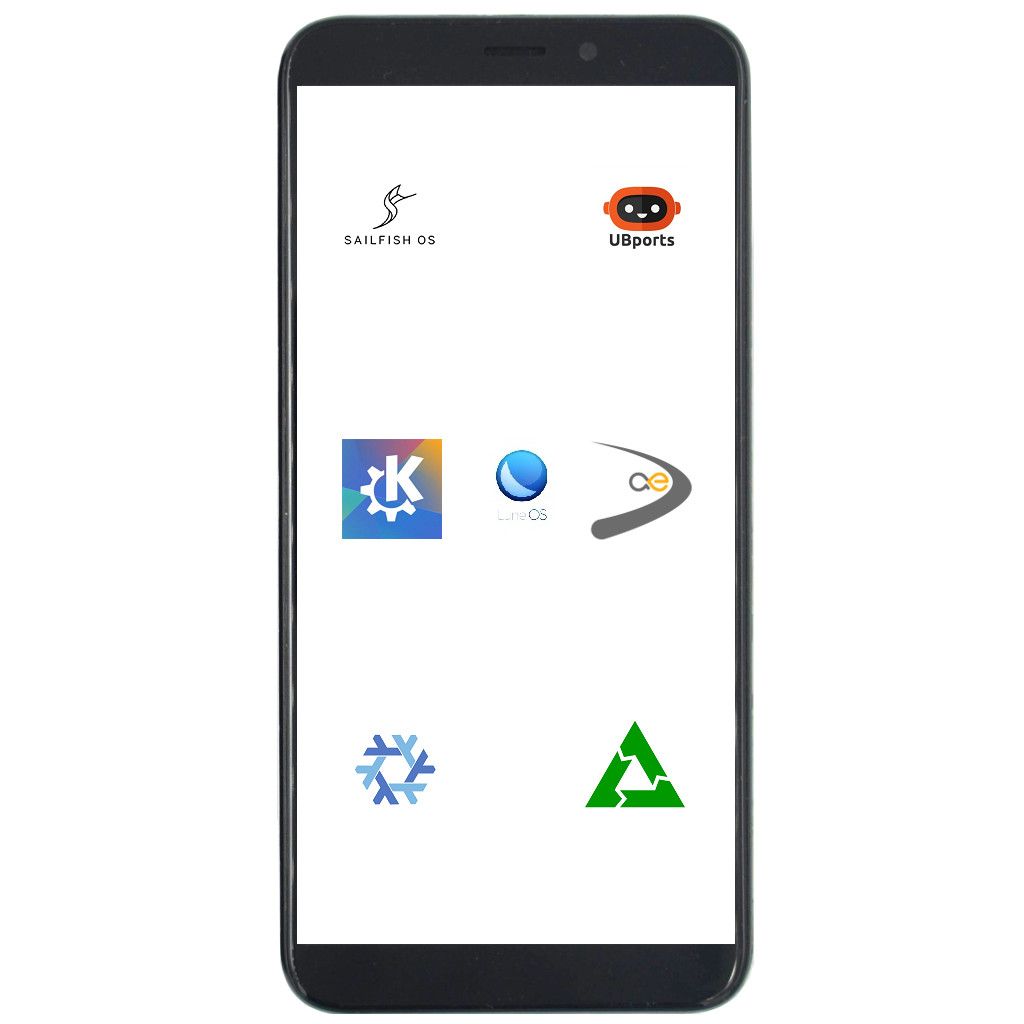 While Plasma Mobile is going to be the primary DE to be officially supported, Purism's Phosh Gtk3-based smartphone UI and several other UIs (including Unity 8, LuneUI and Matchbox) are already working on this device.
Whatever option is chosen, switching to a different OS will be clearly made as easy as dd-ing your favourite image to the SD card and/or flashing the eMMC storage. No bootloader locks, of course.
Release date and availability
The estimated release date will be around late Q4 2019 according to the wiki. As the first prototype looks to be almost ready, the deadline might be realistic if one or two board revisions are enough to fix any issues and volunteer software developers keep up with the pace.
Finally, the PinePhone will become available for purchase on the PINE64 Store and Ameridroid once it is released for $150. A moment that be not as late as you expect...