PineTab
The $99 "PineTab" Linux tablet is now available for preorder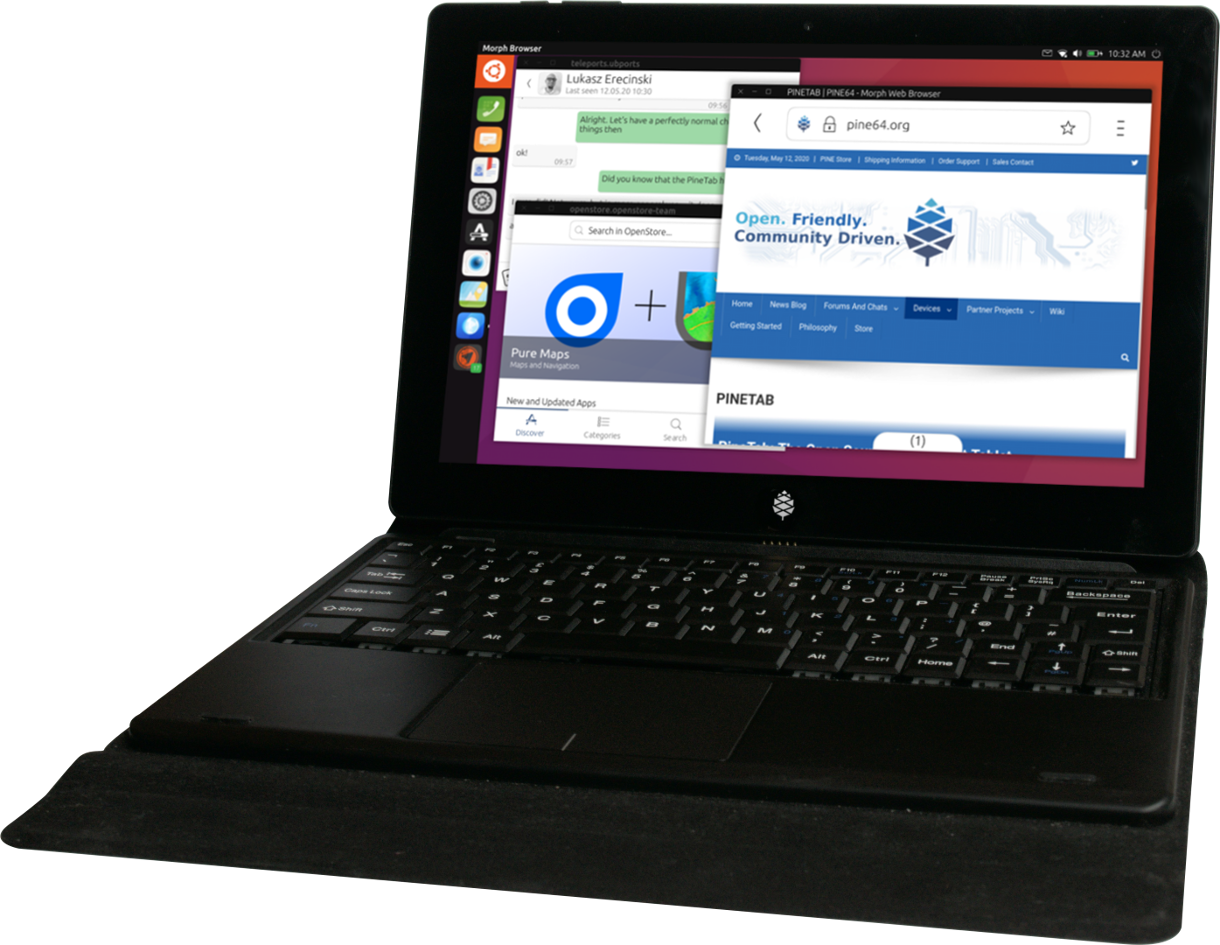 Almost one year after being announced, PINE64 has finally opened preorders for the AllWinner A64-based PineTab Linux tablet.
The PineTab will cost $99 to the public, or $119 with its official keyboard + touchpad module. While this goes slightly above the predicted price of $79, justified by R&D costs probably not entirely considered at the time, it still offers more or less the same hardware of the PinePhone, with larger screen and battery, at a much lower price, which makes it also a suitable machine for most kinds of mobile Linux software testing.
Allwinner A64 Quad Core SOC with Mali 400 MP2 GPU
2GB LPDDR3 RAM
10″ MiPi 720p Capacitive LCD
Bootable Micro SD Slot
64GB of eMMC
microHDMI port for external HD output
USB 2.0 A host
Micro USB 2.0 OTG
2Mpx front-facing camera
5Mpx rear camera
Optional M.2 slot
Speakers and Microphone
Volume rocker and 'home' button
Magnetically attached keyboard (optional)
6000mAh battery
3.5″ Barrel Power (5V 3A) Port
Multiple expansion boards for LTE, LoRa and SATA SSD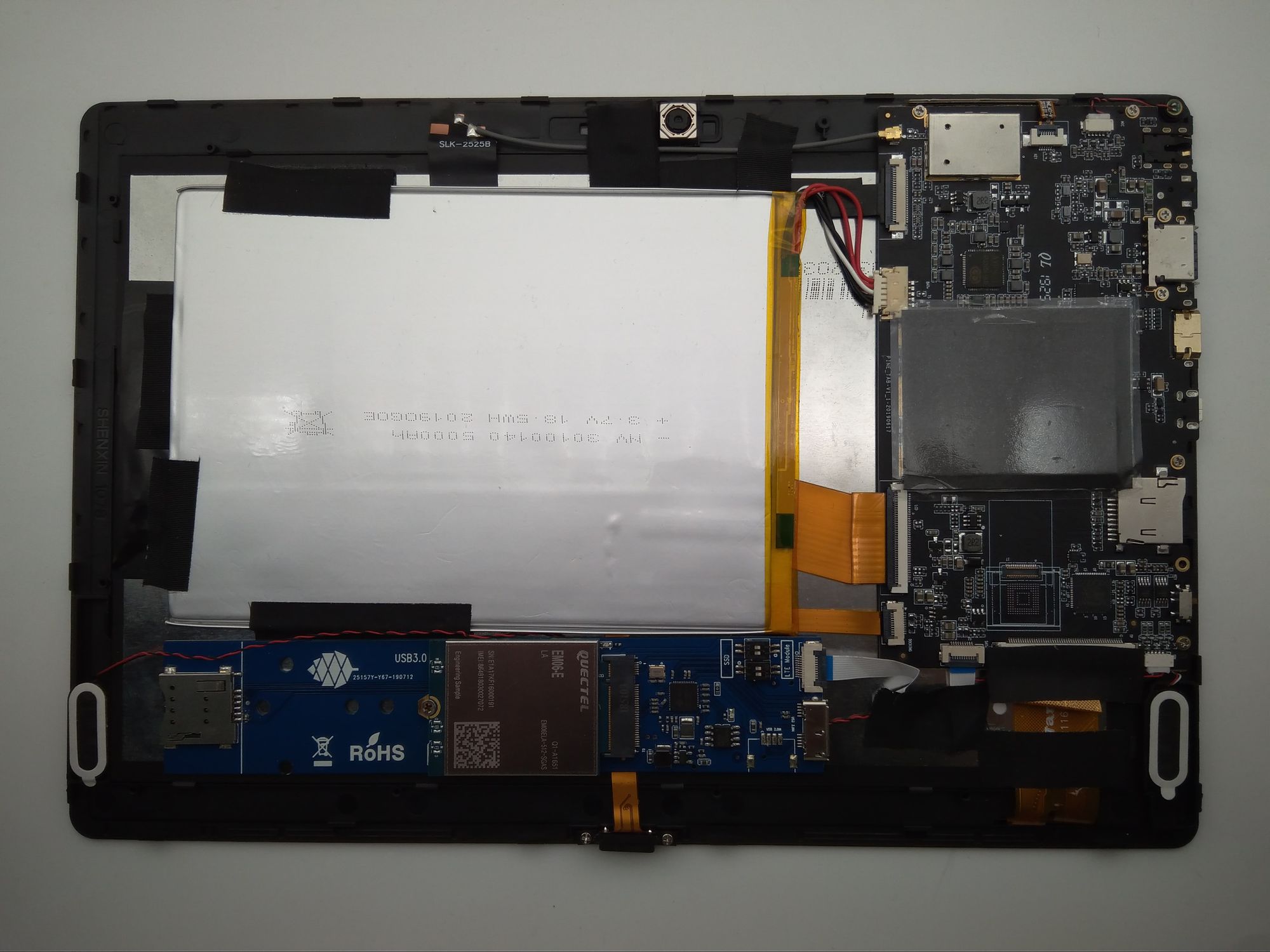 While technical specifications remained very similar to those in the initial announcement, microHDMI and (likely replaceable) SATA SSD storage are highlight specifications considering the entry-level price range.
Last but not least, the somewhat modular design of the PineTab allows for several external expansion boards to increase and upgrade functionality, such as 4G LTE cellular modems (likely the same used on the PinePhone) and LoRa connectivity. As these are multiplexed with the SSD, having both at the same time will not be possible.
The lack of USB Type-C charging is probably the only thing that some users will miss, as proprietary DC chargers are fortunately starting to disappear. However, as Type-C PD chargers are still very expensive, the ~$40 price difference is well worth an old-fashioned power supply.
An Ubuntu Touch demo on the PineTab is visible here:
More details and pre-orders for the PineTab can be found on the official PINE Store at this address.
You can follow TuxPhones on Twitter and Mastodon, or join our subreddit to have the latest news about Linux smartphones.
Via: @thepine64 / Twitter, CNX Software